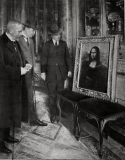 5 THINGS TO KNOW ABOUT THE MOST FAMOUS MASTERPIECE IN THE WORLD The Mona Lisa is considered, together with The Last Supper, Leonardo da Vinci's masterpiece. ...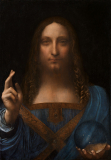 SALVATOR MUNDI: WORLD AUCTION RECORD FOR THE PAINTING ATTRIBUTED TO LEONARDO DA VINCI The Salvator Mundi attributed to Leonardo da Vinci was sold at auction ...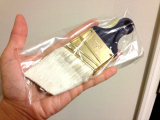 How to store wet paint brush between coats Put your paint brush in a plastic bag and place it in the refrigerator when you take a break. Make sure the plastic ...